Circular economy and recycled plastic

Muovin tarina - roskasta tuotteeksi
Espoo, Finland


Client
City of Espoo,
2021


Work
Material research
Furniture & product design
Prototyping



Muovin tarina – roskasta tuotteeksi is a

project

looking for uses for mixed waste plastics as outdoor furniture.

Product prototypes will be manufactured with a 3D robot printer at LAB University of Applied Sciences. The finished products will be placed in the Kera area in Espoo in the summer of 2022. The entire manufacturing process from rubbish to product is documented and assembled into a physical and online exhibition.

My role as a product design intern was:
Designing and making furniture or other products suitable for outdoor use.


Creating and researching the plastic material.


Communication tasks and exhibition design at various events or locations.

More about exhibition design and graphic design can be found
here.
Creating and researching the material


Our team consisted of another design intern as well as fiber and polymer engineers. Mixed plastic waste material was processed and analyzed at LAB University of Applied Sciences. Processing included sorting, crushing, washing, compounding and granulation.

After processing, we performed material and safety tests on recycled plastic. The results provided insight into the properties of the material and guided product design.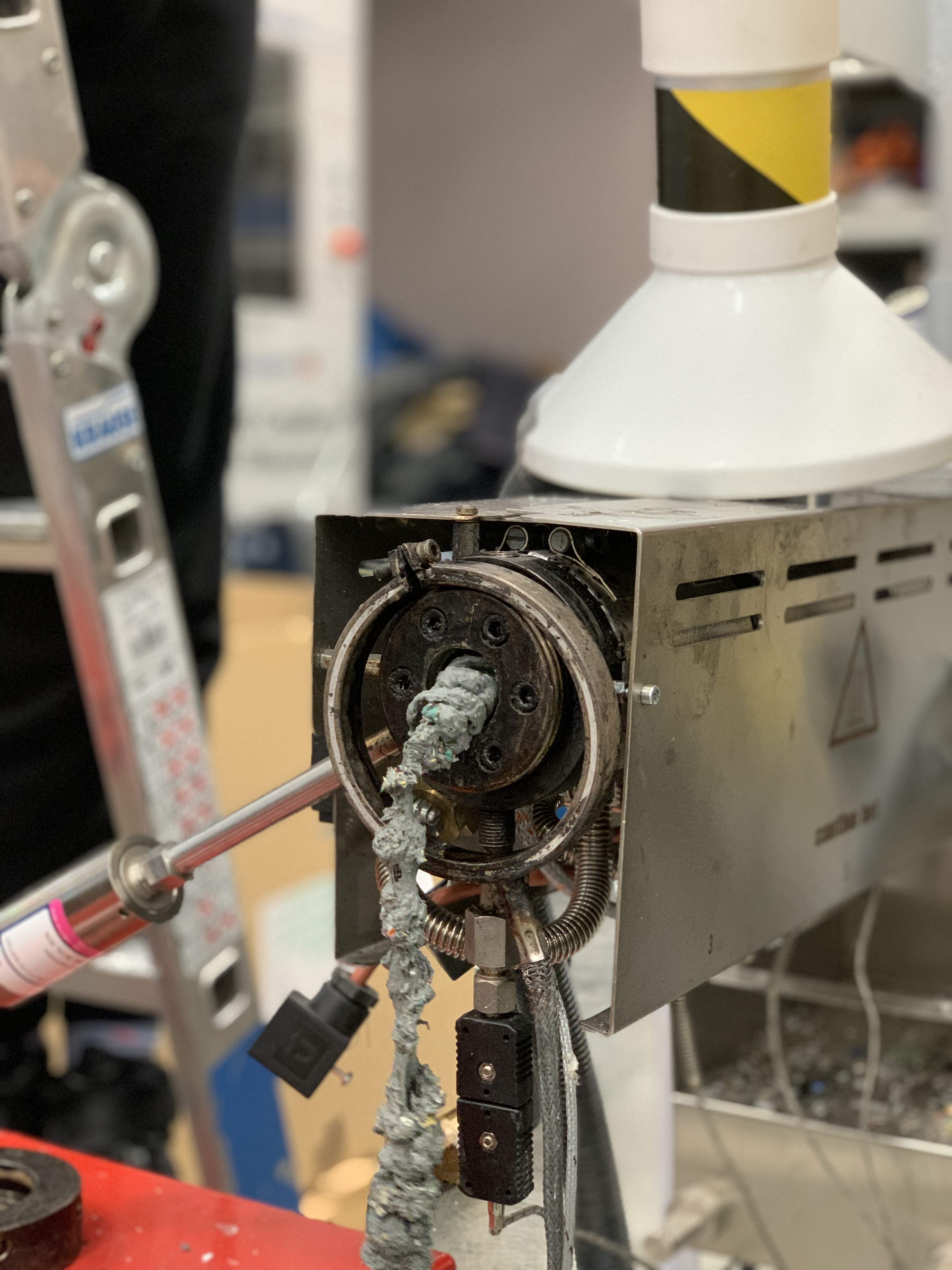 Product design


Because the final products are placed in a public place, they must be freely and safely accessible to people. I decided to use a simple trajectory in my plans for what to extrude layer by layer. The purpose, shape and structure of the products forgive the roughness and unevenness of the material and the manufacturing method.



'Kukkapenkki' -chair

A piece of nature has been brought into the furniture. Its playful shape is at the same time an eye-catcher and a place of one's own peace.


'Tip'-planters


Drop-shaped pots allow for versatile plantings. They work either as separate pots or as a 3-piece unit.